Out of Stock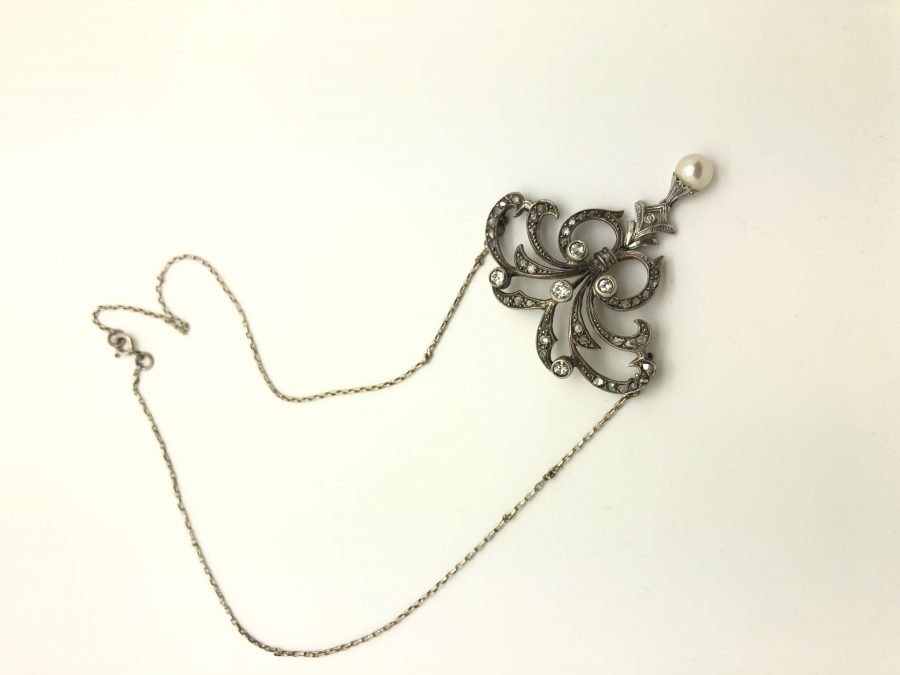 Out of stock
900 Liberty Pendant Necklace
Liberty Necklace with Pendant from the early 1900s made of gold, silver and diamonds embellished with a pearl.
Dimensions: 5 x 5 cm
Diamonds: approx. 0.90 carats
900s Liberty pendant necklace dating back to the early years of the century. Made of gold in the lower part and in silver in the upper part the pendant is embellished with old-cut diamonds of approx. 0,50 total carats and from rose cut diamonds for approx. 0.40 carats. This necklace is enriched by the presence of a pendant pearl that makes this jewel of remarkable workmanship even more precious and unique. The Liberty pendant necklace belonging to the early 1900s is characterized by the soft lines typical of that period. With its 5 x 5 cm in size it is a remarkable jewel, perfect to show on the most important occasions.
Dimensions: 5 x 5 cm
Diamonds: approx. 0.90 carats