Out of Stock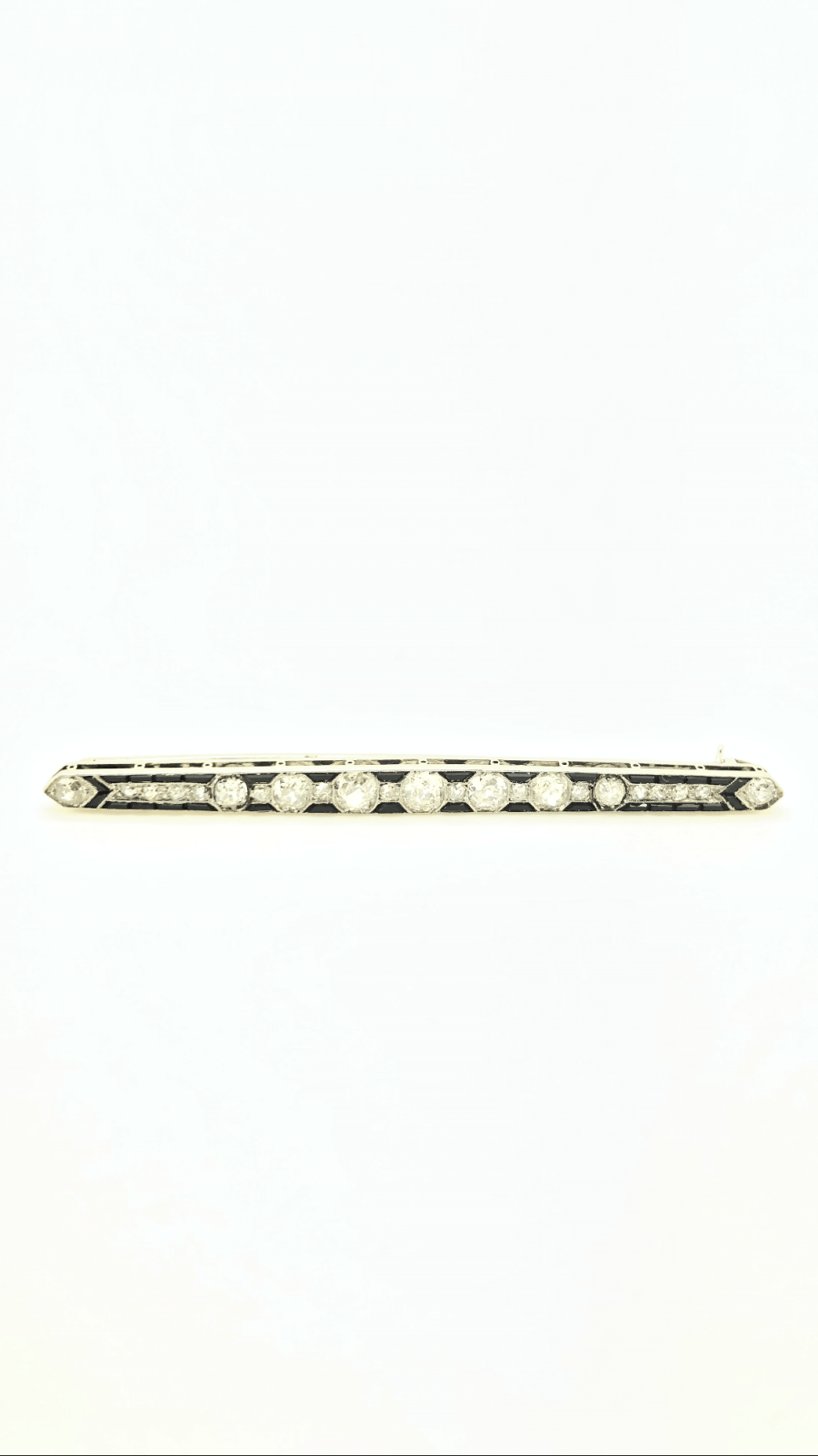 Out of stock
Deco Brooch Onyx Bar and Diamonds
Deco bar brooch in platinum with onyx and old cut diamonds.
Diamonds: ct. 2.00 approx.
Dimensions: 7.4 x 0.5 cm
Deco bar brooch made of platinum. To decorate the brooch on the front there are inserts in onyx and antique cut diamonds of various sizes. The total carat weight of the old cut diamonds is 2.00. Classic Deco squared model, with the unmistakable and futuristic style of the time.
Diamonds: ct. 2.00 approx.
Dimensions: 7.4 x 0.5 cm