Out of Stock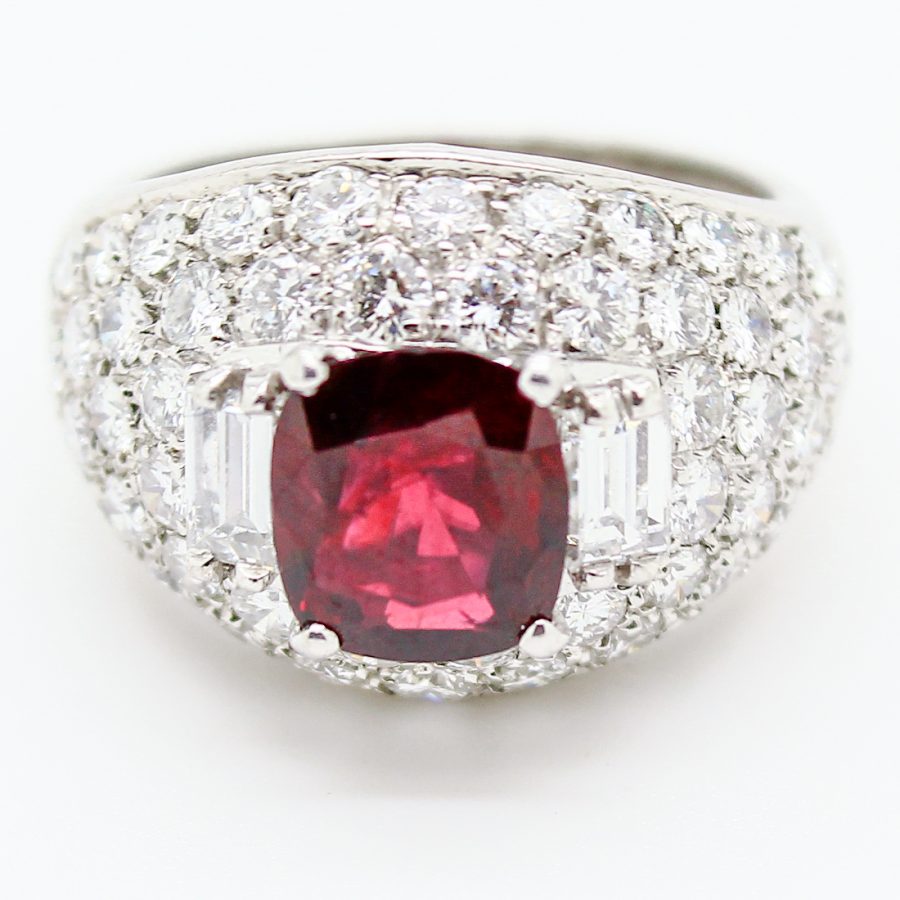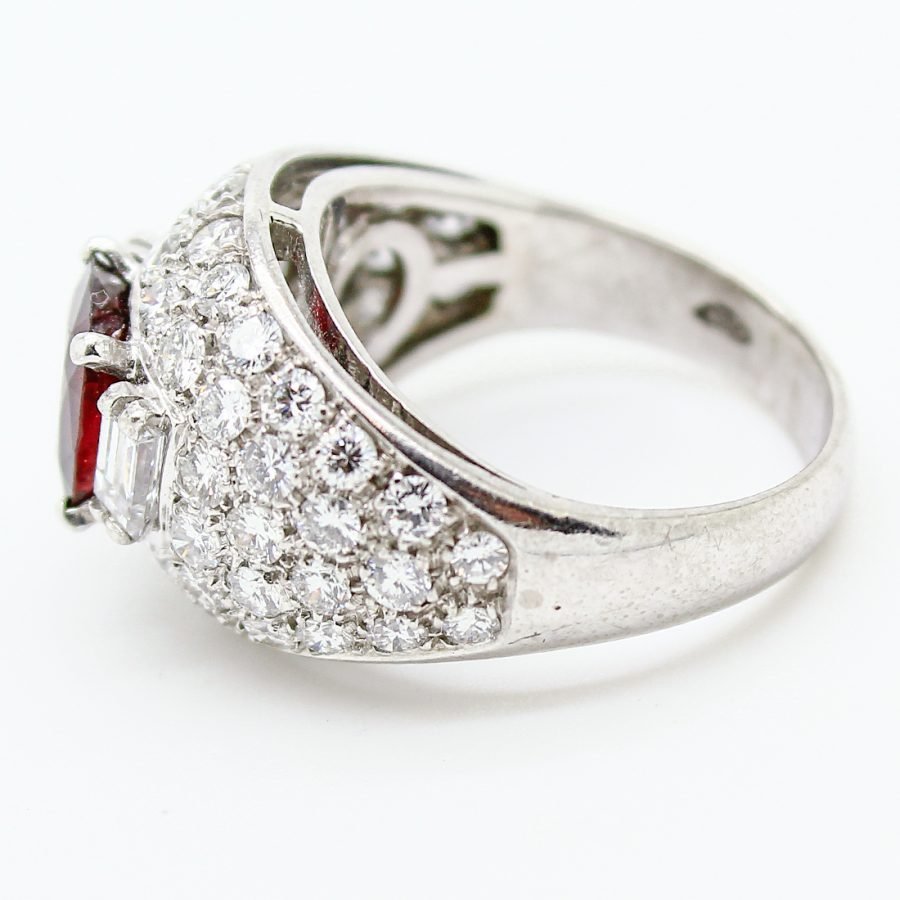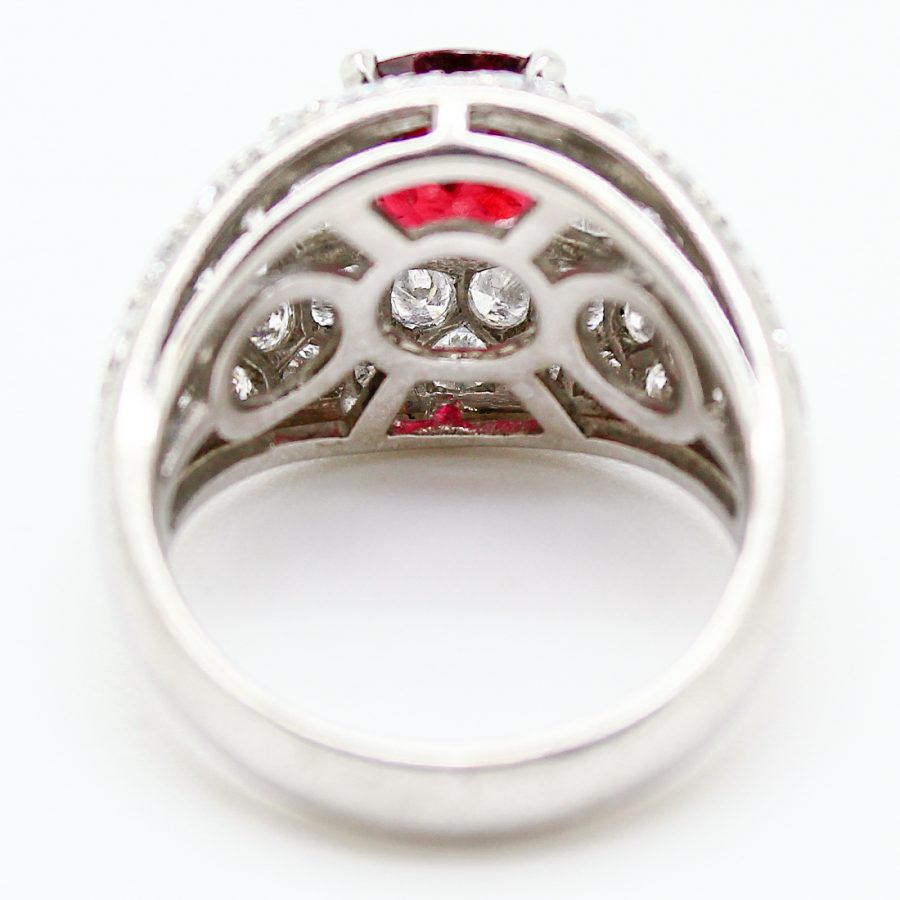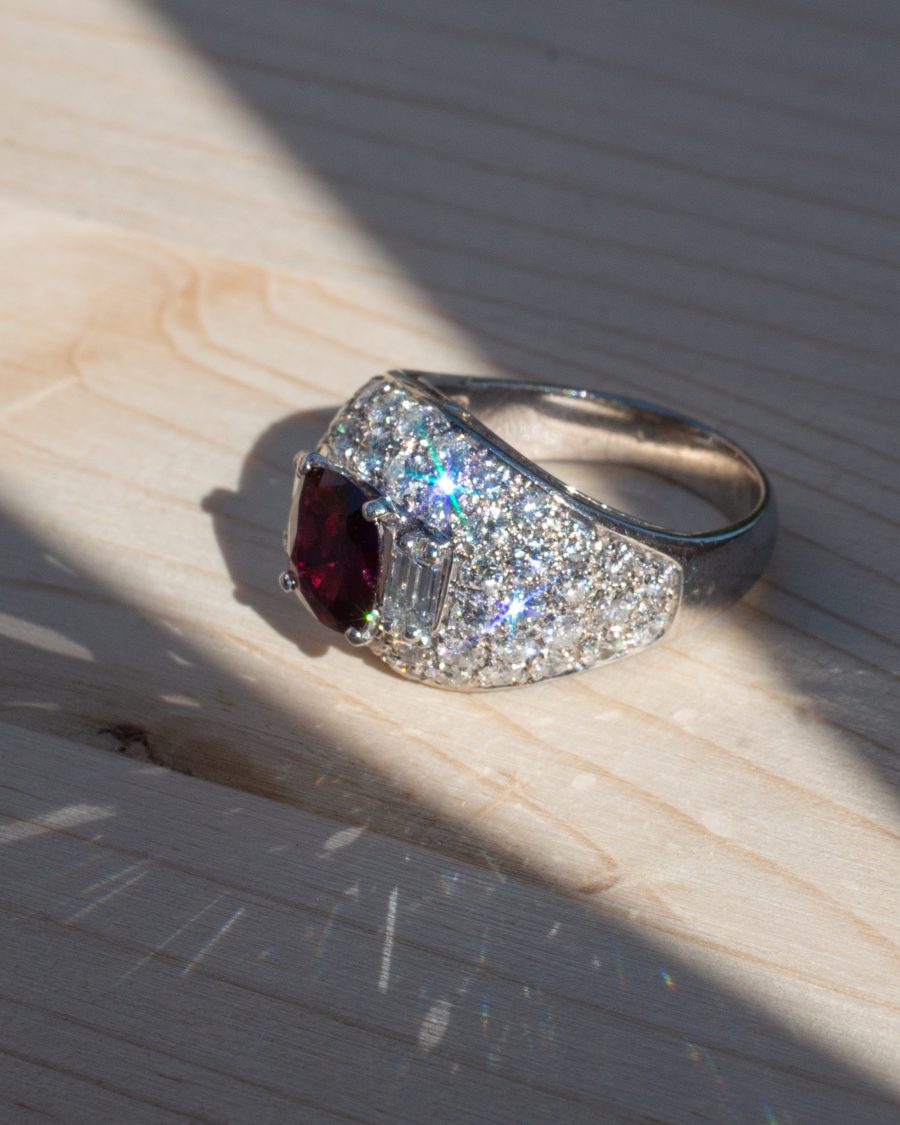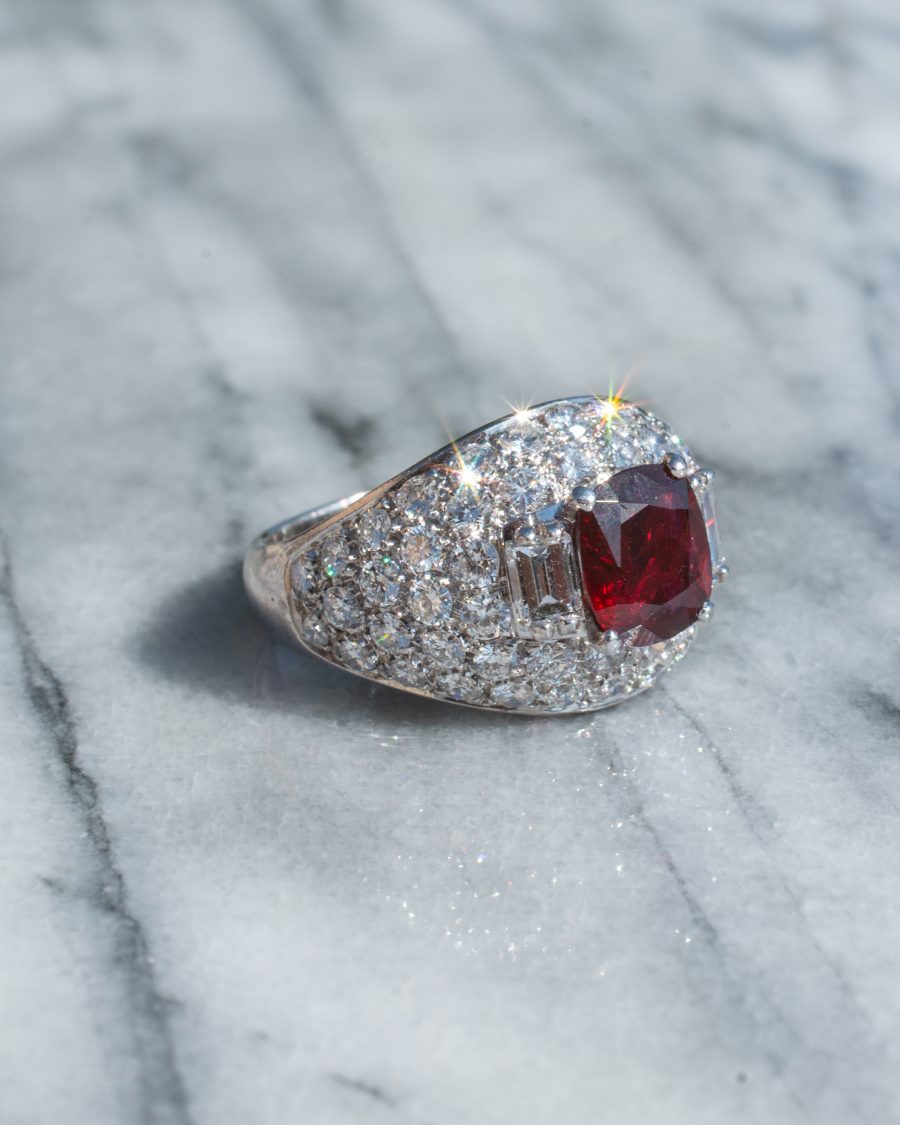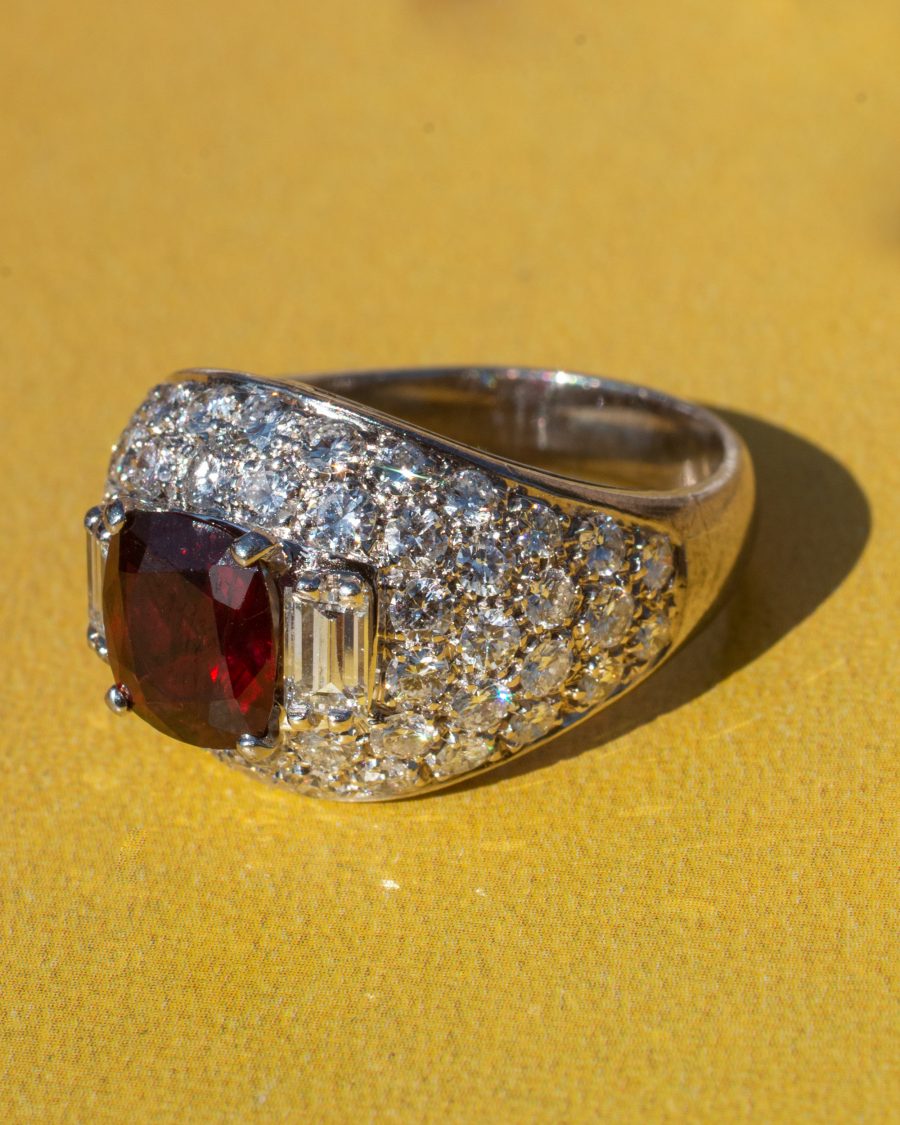 Out of stock
1970 Vintage Ring Ruby and Diamonds
Vintage 70s platinum ring set with diamonds with central ruby.
Ruby: ct. 2.12
Diamonds: 2.20 ct.
Dimensions: 2.6 x 2.10 cm
Size: 14 (modifiable on request)
1970 vintage ring made of platinum set with diamonds and a central ruby. Handcrafted by Italian goldsmiths. At the center of this beautiful vintage ring from 1970 is an untreated natural ruby ​​of 2.12 carats. The ruby ​​is surrounded by brilliant cut diamonds with a round or tapered shape for a total of 2.20 carats.
Ruby has always been considered one of the most precious and rare gems in the world, second only to the diamond for its hardness, but certainly first in terms of charm. The ruby ​​arouses admiration and curiosity, not only for its obvious characteristics that strike the eye, but also for its rarity and for stories and legends that have enveloped it over the centuries.
Known for its bright red color due to chrome, it has always fascinated both men and women. Wearing a ruby ​​means showing the world its own authority and it is also said that wearing it makes all our best qualities emerge. The ruby, given its color, is the gem that better than any other embodies the feeling of passion, so it lends itself to be the perfect gift for your loved one!