Out of Stock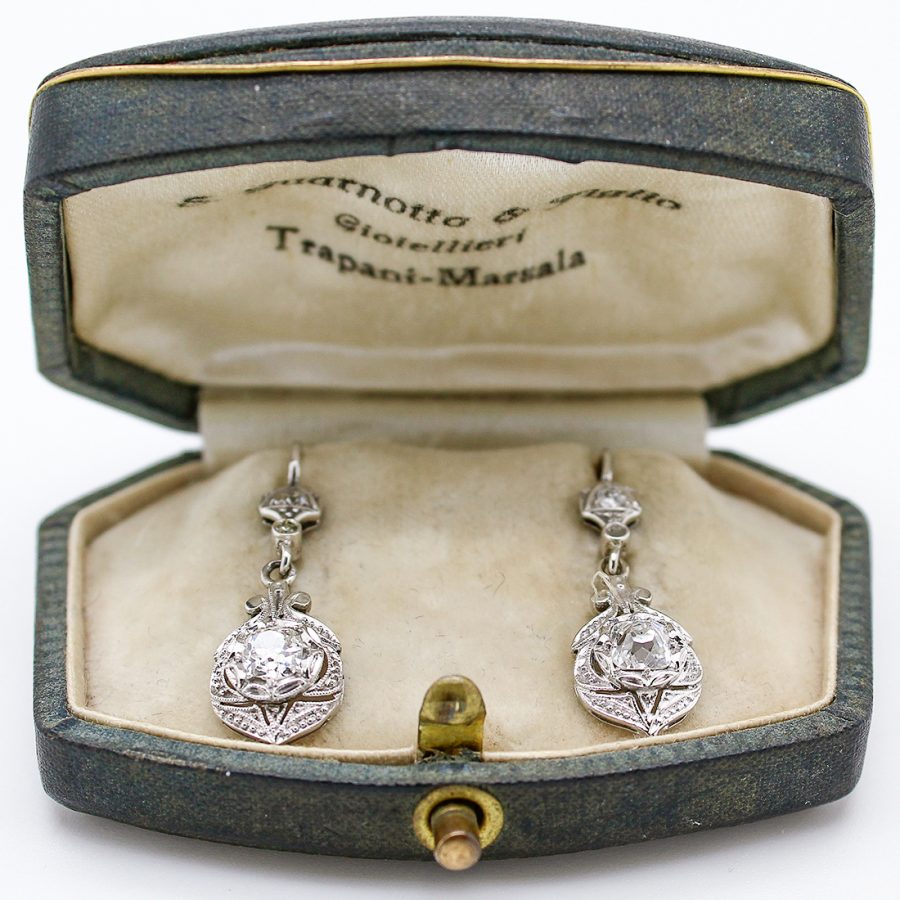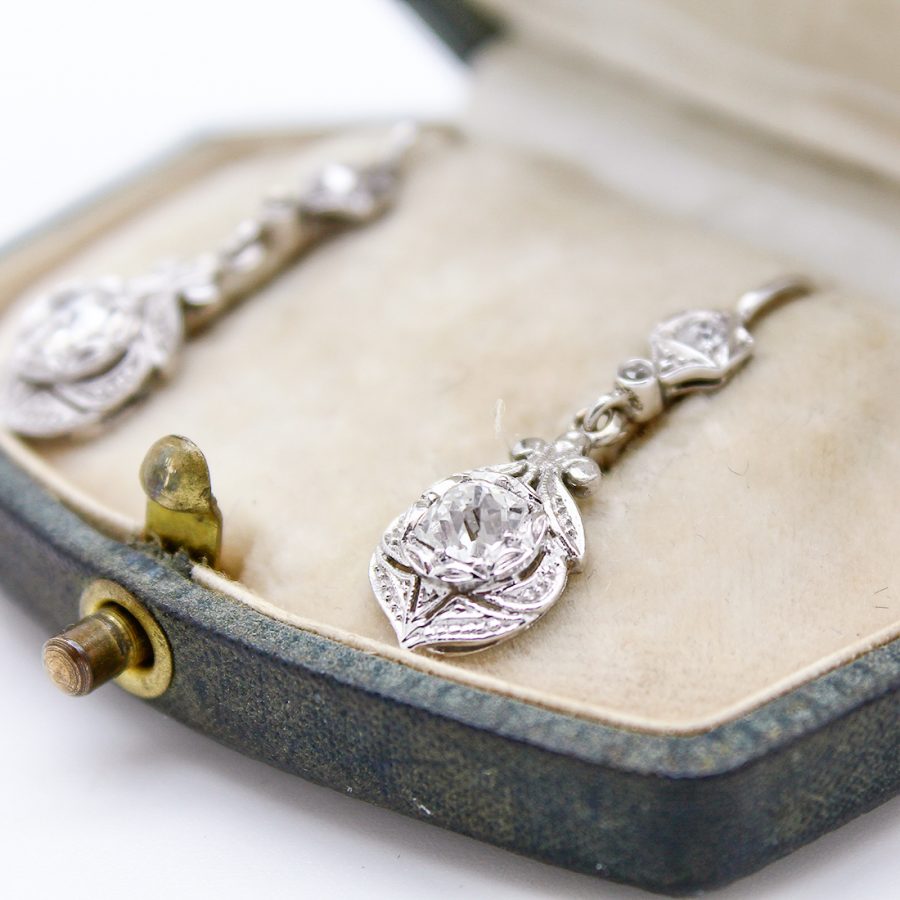 Out of stock
Deco Pendant Earrings in Gold and Diamonds
Beautiful Deco style pendant earrings made of 18kt white gold and antique cut diamonds.
Dimensions: 3.25 x 0.9 cm
Weight: 3.5 g
Deco style pendant earrings in 18kt white gold with antique cut diamonds. Model of pendent earrings composed of two sectors. The upper part with monachine closure, presents an 0.05 ct antique cut diamond on the front and a rose-cut diamond further down. The lower part has a pendant embellished with a central 0.40 ct antique cut diamond.
These gold and diamond Deco pendant earrings are perfect in any season. They will light up the grayest days and shine with the rays of the sun!