Out of Stock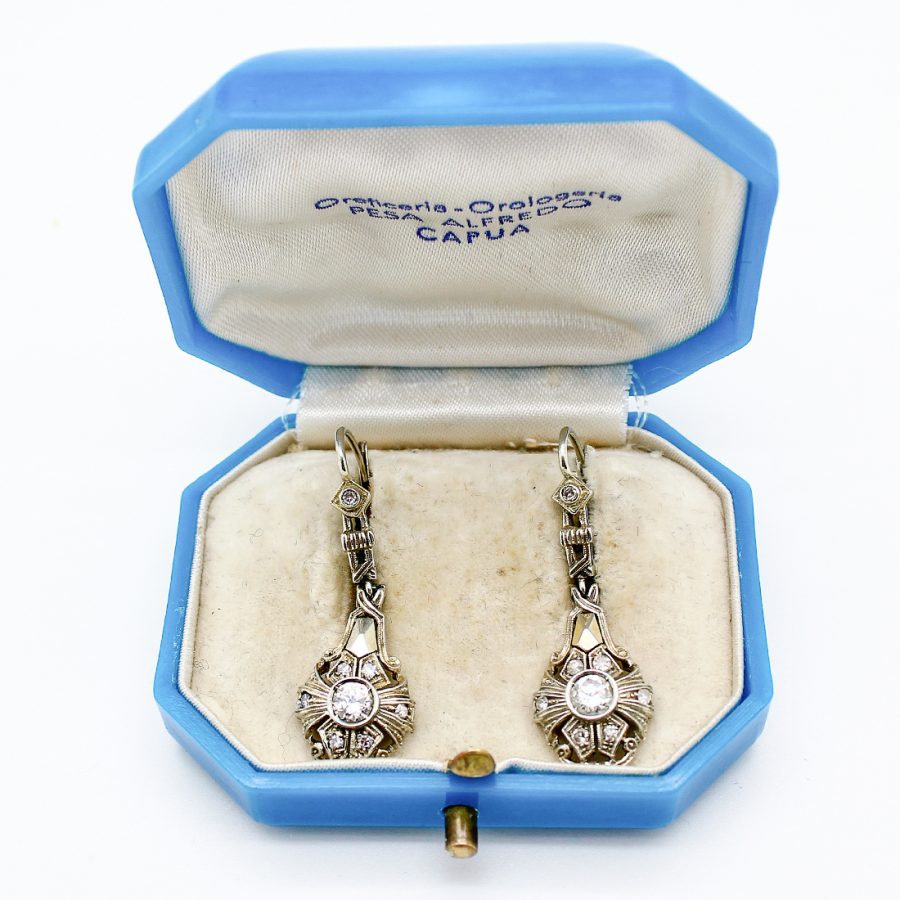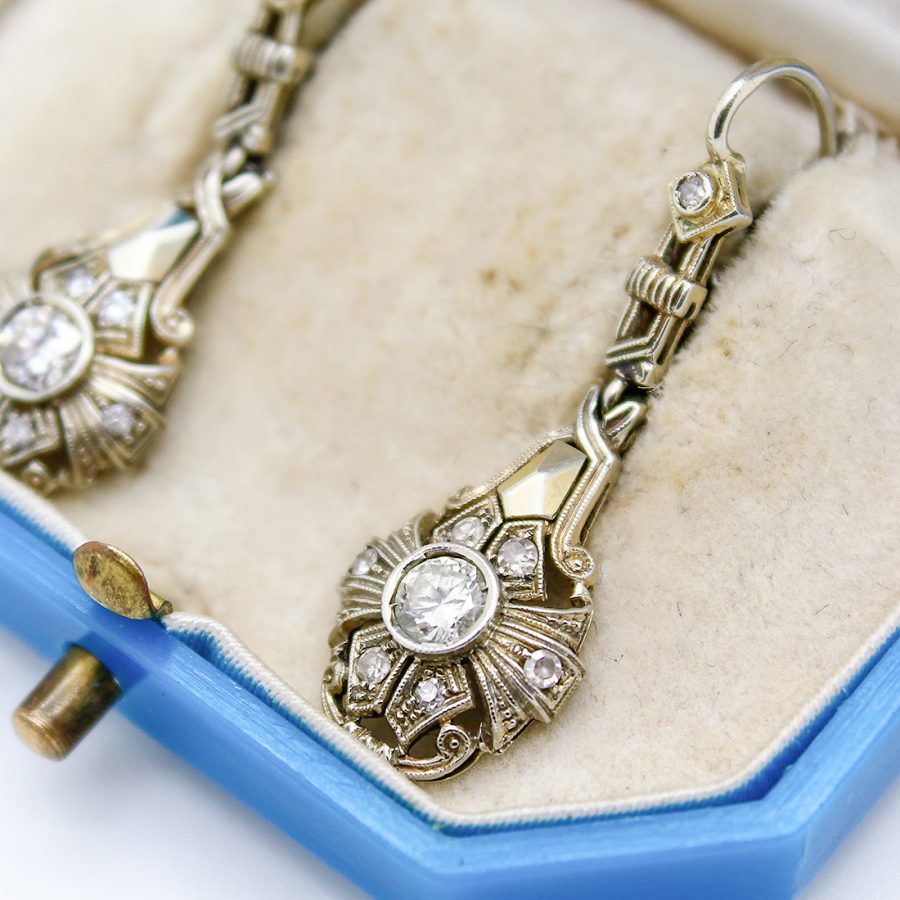 Out of stock
Gold and Diamond Deco Pendant Earrings
Deco style pendant earrings from the 1920s with a central diamond of approx. 0.50 carats total and additional small diamonds distributed on the frame.
Dimensions: 3.63 x 1.17 cm
Weight: 4.4 g
Pendant earrings in perfect Deco style handcrafted according to the geometric and futuristic canons of 1920. The model is enriched on the underside by Old European cut diamonds of approx. 0.50 carats total and in the upper part and by further small diamonds. A typical feature of these earrings is the presence of the original Italian stamps present on the hook of the monachin closure represented by a star. This stamp used only until 1938 rendered the objects legal for trade.