Out of Stock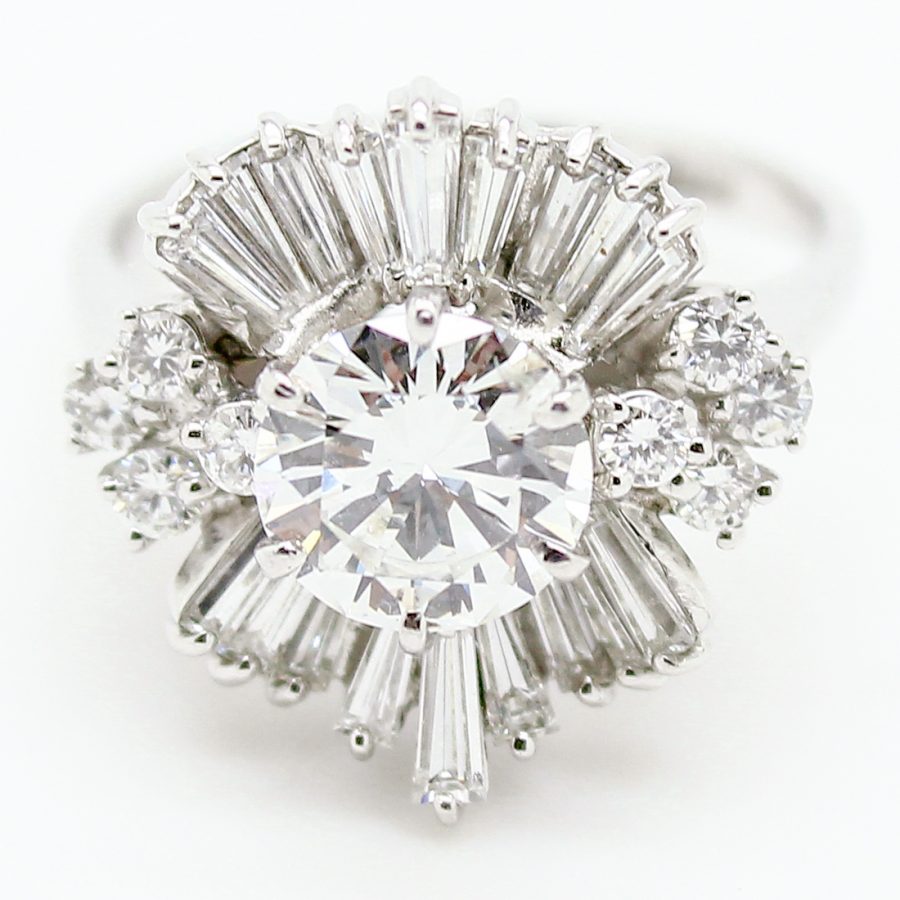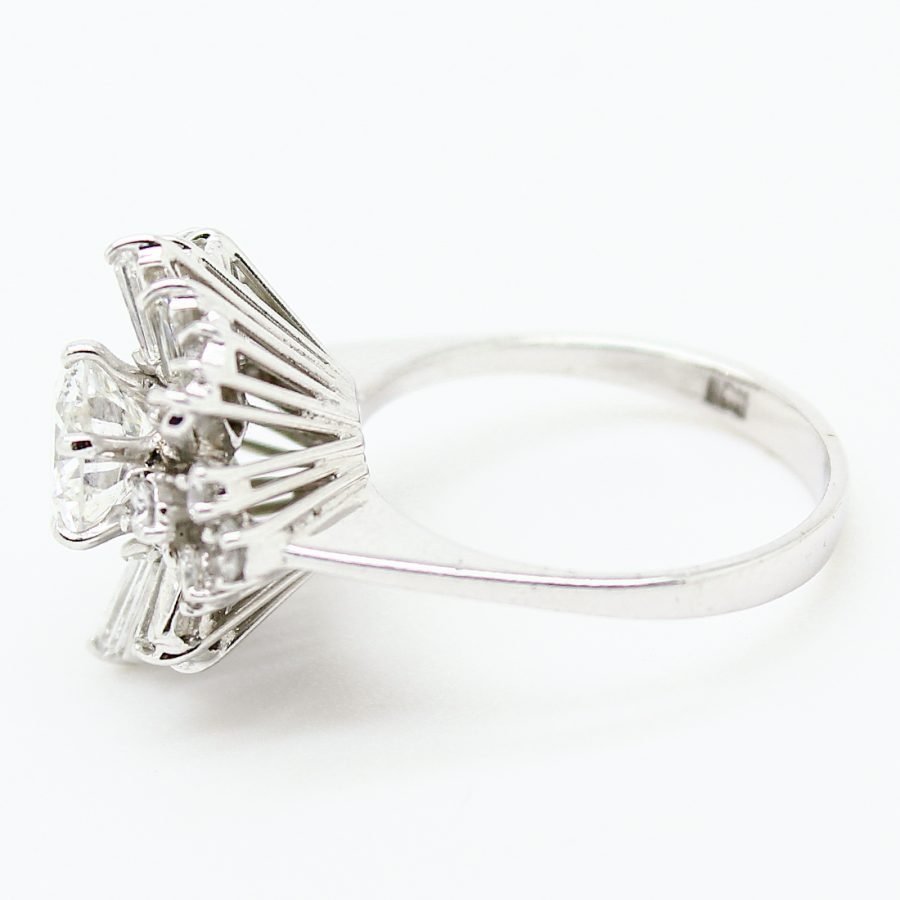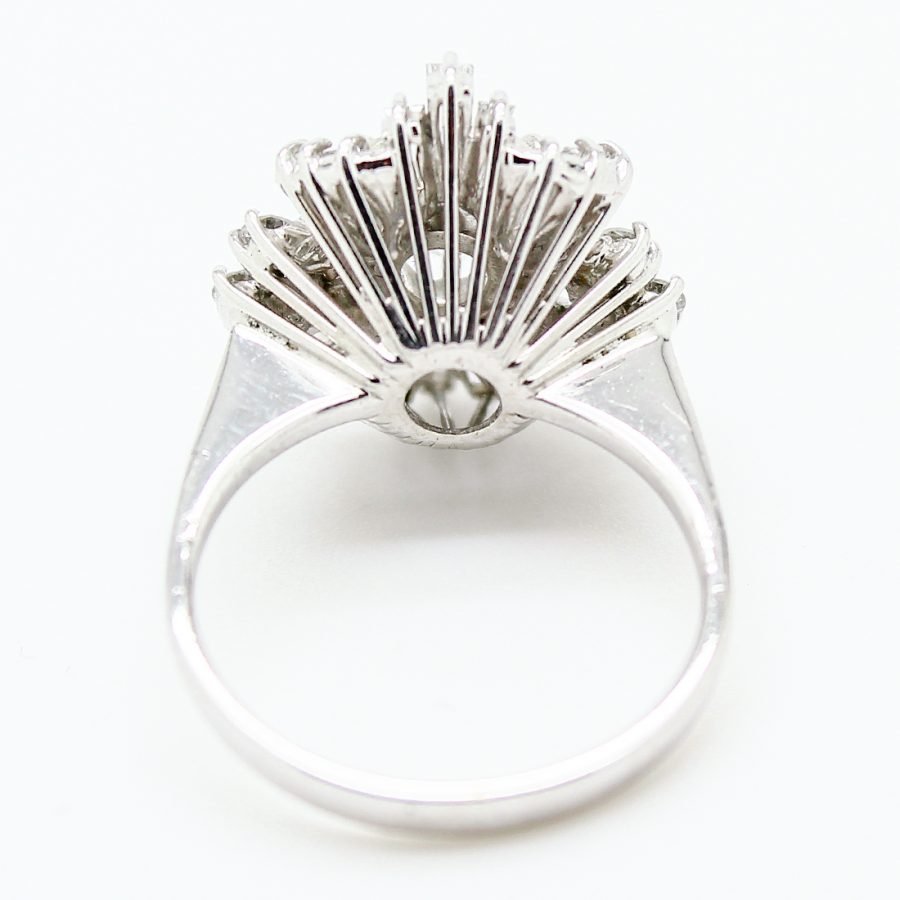 Out of stock
Gold Vintage Ring with Diamonds
18kt white gold vintage ring with a 1.12 ct brilliant cut central diamond and surrounded by round and tapered diamonds in brilliant cut.
Central diamond: 1.21 G/SI carats
Diamonds: approx. 1.00 carat
Dimensions: 1.5 x 1.5 cm
Size: 11 modifiable on request
18kt white gold vintage ring with a floral shape. Made of white gold, this ring has a round brilliant-cut diamond of 1.21 carats in the center. The diamond is embellished in turn by a wavy circle of round and tapered-shaped diamonds cut into brilliant. A decidedly romantic ring with a modern look. The design of this vintage gold and diamond ring winks at naturalistic elements, with its shape reminiscent of a flower and the brilliance of a star in a summer sky.
Central diamond: 1.21 G/SI carats
Diamonds: approx. 1.00 carat
Dimensions: 1.5 x 1.5 cm
Size: 11 modifiable on request