Out of Stock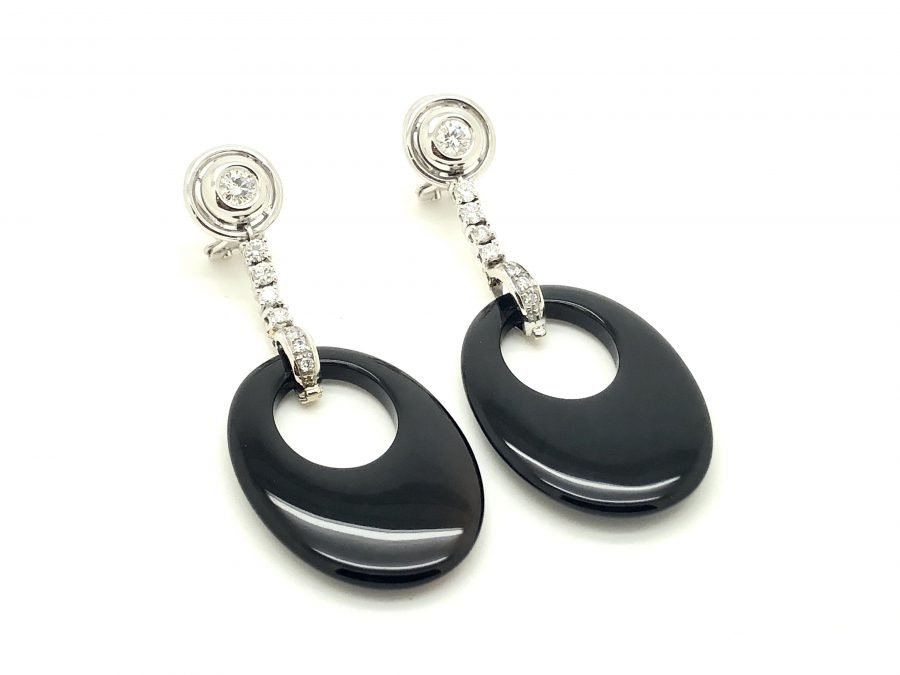 Out of stock
Vintage Gold, Onyx and Diamonds earrings
Vintage pendant earrings in onyx white gold and diamonds.
Diamonds: ct. 1.10 approx.
Dimensions: 6.10 x 2.50 cm
Vintage Gold, Onyx and Diamonds pendant earrings. Made of 18kt white gold, these elegant earrings have a round element in the upper part set with a brilliant cut diamond of approx. 0.25 carat. each. From the upper diamond starts a track of diamonds that supports the onyx pendant disk. According to a legend, the universe originated precisely from black onyx. Exploding, this crystal gave rise to everything that exists in the world. Wearing this black stone one shields oneself from negative energies and unnecessary external influences.
Diamonds: ct. 1.10 approx.
Dimensions: 6.10 x 2.50 cm