Out of Stock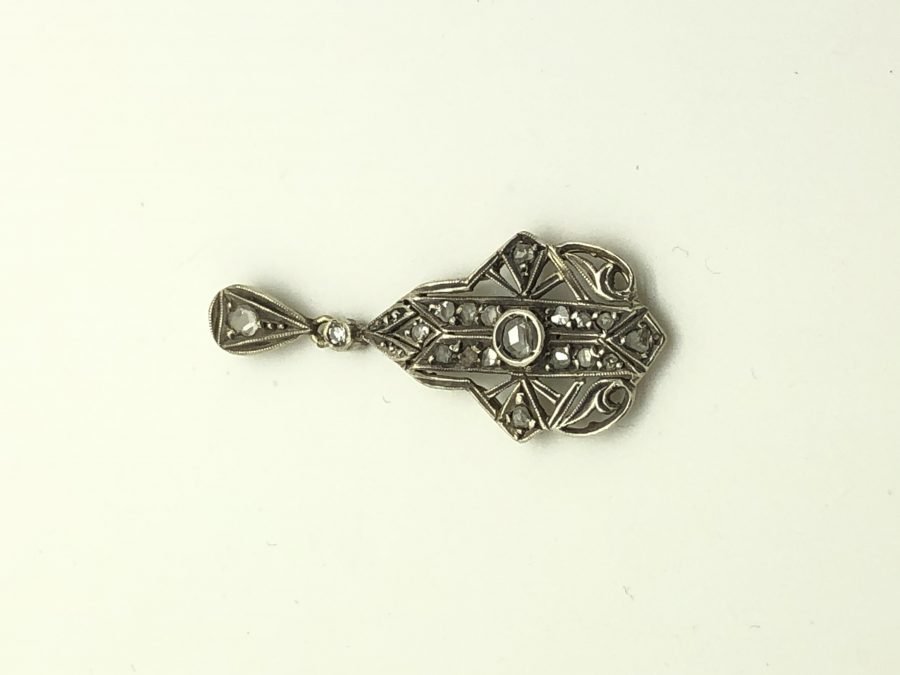 Out of stock
900s Deco Pendant with Diamonds
Deco style pendant dating back to the early 1900s. Made of gold and silver, it is embellished with rose-cut diamonds.
Dimensions; 1.60 x 4 cm
Weight: 2.4 gr
Deco pendant with diamonds made of gold and silver belonging to the early 1900s. Executed with curved and straight lines in 9 carat gold on which a silver plate is welded. To embellish the whole, a series of rose-cut diamonds for a total of approx. 0.40 carats Total. This Deco pendant with diamonds despite being conspicuous in shape and size, turns out to be a sober jewel since the diamonds cut in rose presenting fewer faces, reflecting the light in a more tenuous way in line with the canons of the past.
Weight: 2.4 gr
Dimensions; 1.60 x 4 cm